Are your kids totally cranked up about Christmas? Ours have been totally (mostly) chilled out up until tonight. Maybe they know that tomorrow is their last day of school before the break.
They are soaking up all of the holiday fun they can manage to get in. Saturday night we went to Polar Express, a free event at our local park. They had the merry-go-round going, train rides, and hot chocolate. I scored these headbands at The Dollar Tree, the second most terrifying place to go during the holiday season.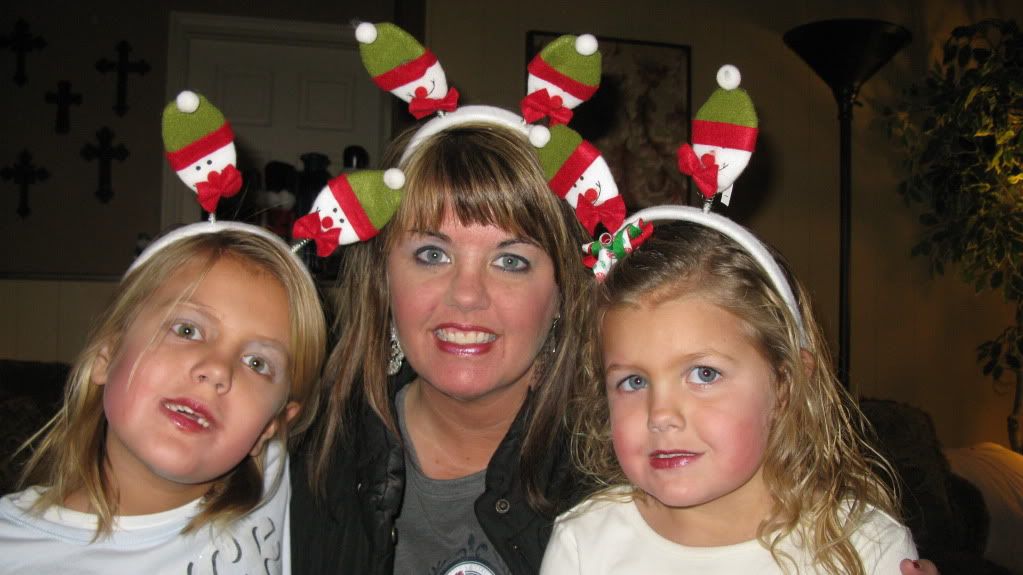 I'm already the embarassing mom, look at me... wearing dumb shit in public! These girls are totally going to roll their eyes in 3 years.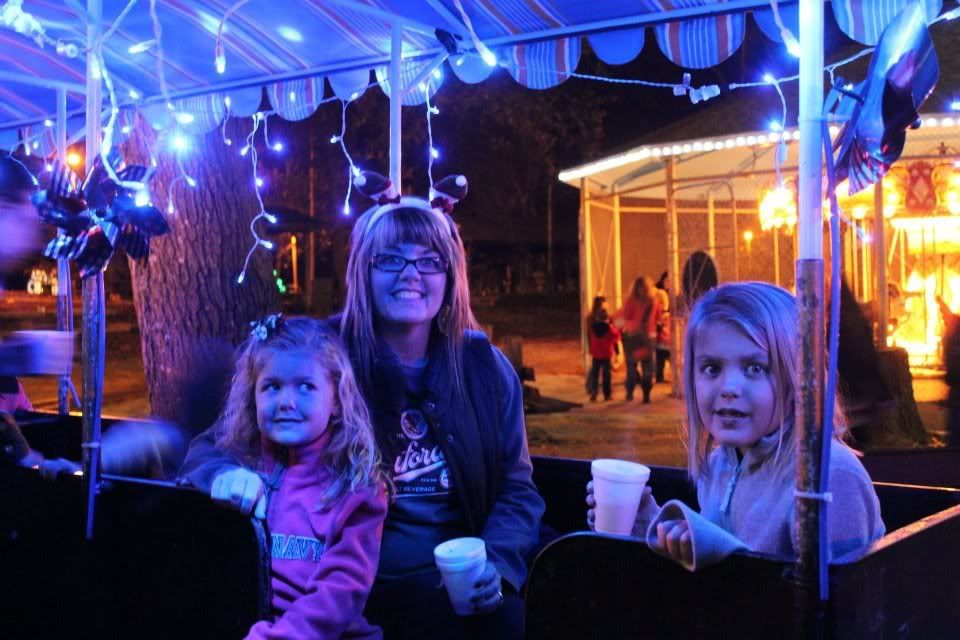 Last week at work, I decided I better submit a leave request for a few days since the girls are going to be on break. I don't normally take off during this time of year, mainly because I'm totally dysfunctional and I don't know how to be home with kids all day long. If they were babies and took naps, I'd totally love it. But I've never stayed home for any big stretch of time outside of maternity leave. We do vacations, but we're doing vacation stuff. And if the girls are sick, I stay at home and that's different too.
The company I work for won't let us carry over more than 80 hours of vacation time. I'll be home for the entire Christmas break. I am already concerned for our sanity. I keep thinking we'll be fine, we'll be fine, we'll be fine. But I'm not so sure. I don't want to be holed up in the house in PJ's the entire time.
I have spent some time today brainstorming of things to do, and now I'm kind of excited. We're going to go to the library for Christmas craft time. We will be visiting family. Each girl can have a sleep over and play date (NOT at the same time). Our fitness center has free swim daily, and we will do that a few times.
Perhaps I can bribe them into letting me take a nap at least once during the break!